Wa'tkwanonhwera:ton – Welcome
103.7 FM – K1037 is your source for everything Kahnawake.
Win free advertising for your business! Click here
Contact Us
Administration and Sales
450-632-1037
Radio Bingo, Contests and Requests
450-638-1313
Thank you to the Community Initiatives Fund of Kahanwake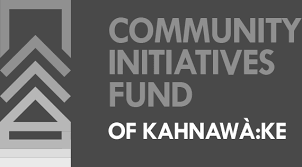 The K1037 Language Initiative would to thank the Community Initiatives Fund of Kahnawake for their generous contribution to Kahnawake's radio station. The funding sum of $10 269 will assist K1037 to employ 4 Kanien'ké:ha speakers for 50 weeks.
Bingo King & Queen 2018
Congratulations to Frank Marquis and Margie Two-Axe for being voted to be the K1037 Radio Bingo King and Queen!
The winners will receive a free bingo package one week for a year, be crowned Bingo King and Queen and ride on the royal K1037 float during the holiday parade on November 18.
Pre-sale for the $20 000 Prize!
The pre-sale to win $20 000 will be going from Tuesday, November 13 to Friday, November 23.
Kahnawake Holiday Parade 2018
The Kahnawake Holiday Parade will be taking place at the Old Malone Highway to the police station on Sunday, November 18 at 5:00 p.m.
There will be activities taking place soon after at the Peacekeeper Station.
Deadline to register your float for the parade is Friday, November 9. Contact Jody Diabo or Tara Jacobs at (450) 632-6505 to register.
K1037 Listening Party
Kahnawake's Community Station is looking for participants to assist us in choosing the music we play.
The K1037 Listening Party will take place at the HOST Hotel Conference Room on the following dates and times:
Tuesday, January 29 from 6:00 p.m. – 8:00 p.m.
Wednesday, January 30 from 10:00 a.m. – 12:00 p.m.
Wednesday, January 30 from 6:00 p.m. – 8:00 p.m.
Thursday, January 31 from 10:00 a.m. – 12:00 p.m.
Thursday, January 31 from 1:00 p.m. – 3:00 p.m.
To sign up – call 450-632-1037 and tell us what session you'd like attend or you can fill out this form and send it to us.
Party participants will receive a K1037 Swag Bag, snacks and refreshments.
The Last Chance Lotto
LCL number:#489
Next Prize: 
$663.00
Loonie Prize: $1 347.00
Toonie Prize:
$6 639.00
50/50 Bonus: 
$940.00 
Congratulations to last week's winner(s)!
Jackpot Winner(s): Carol Tracy & Dana Marquis, splitting $1 500
Last Chance Lotto Winner(s): N/A
Loonie/Toonie Winner(s): N/A

We're looking for your comments on K103 Radio Bingo!